Alba International Music Academy
We believe that enhancing the multiple intelligence of each individual through music, will give them a good source of healing experience and good mental wellbeing. The way we enhance the multiple intelligence of each individual is by making our own unique and exciting approach to give them the opportunity to express their emotions, imaginations, connections, awareness, freedom, creativity and many more that will inspire them to keep going and learning. Aside from learning music, we focus our methodology on promoting mental clarity, physical health, emotional balance and spiritual awakening in our music programs.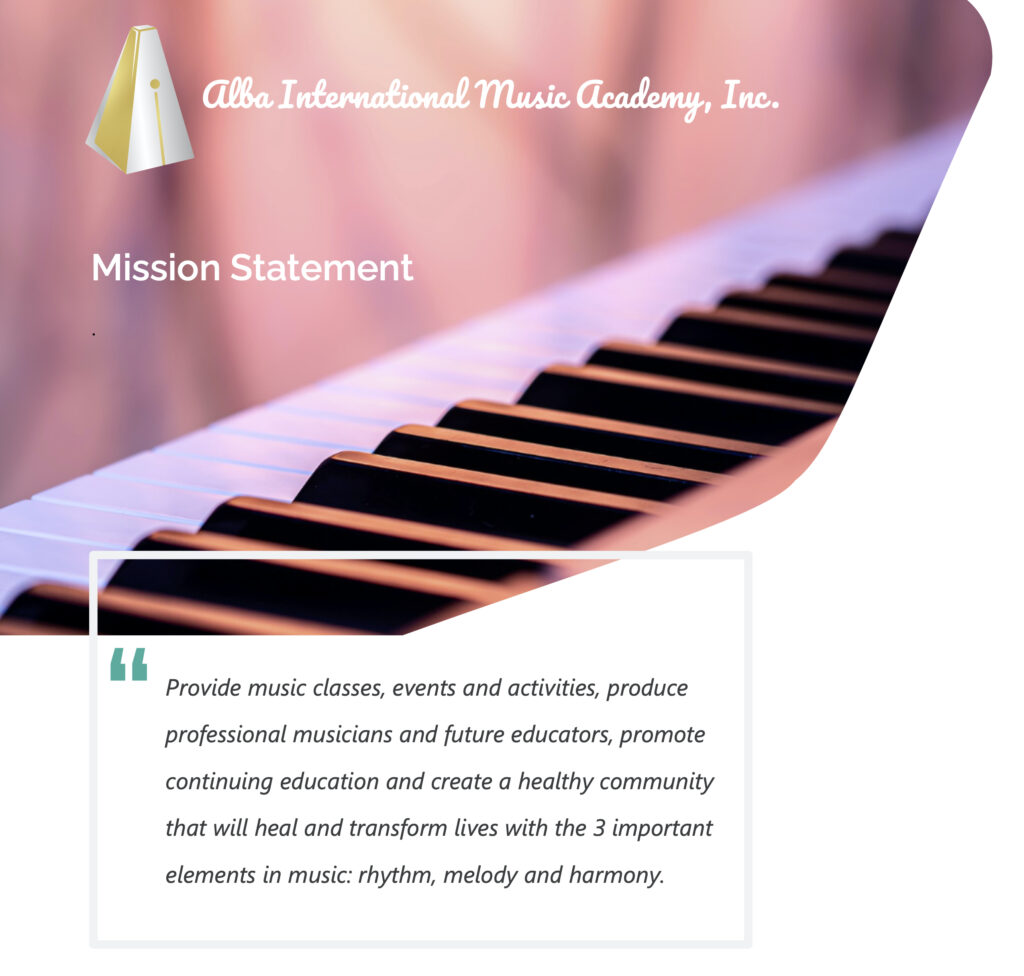 We AIM to connect and reconnect the emotion and passion of everyone in the form of music training programs and to inspire them to develop their strengths, creativity, camaraderie, musicianship, active lifestyle, sociability and mood improvement to achieve a positive and productive mindset.
The sense of belongingness, holistic approach in music education and boundless mentoring.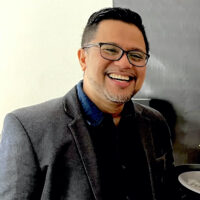 Michael Alba
CEO/ Program Director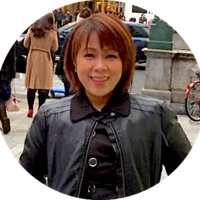 Emily Alba
Vice President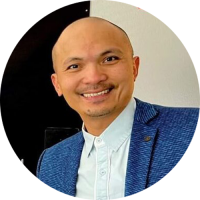 Jason Lagasca
Chief Business Development Officer